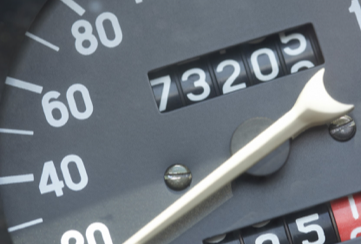 "If it ain't broke, don't fix it" goes hand-in-hand with "out of sight, out of mind". These analogies can get any mechanic or fleet manager into trouble…quickly. And, dramatically increase budget expenditures. Learn from Ron Turley's tried and true lessons of improving shop operations – efficiency, accountability, profitability.
Ron Turley saved UPS 300M* by implementing a preventive maintenance program for UPS. You too can decrease expenses, improve equipment life cycles, and increase the bottom line.
Understanding Preventive Maintenance
STOP LOSING MONEY! Not understanding the importance of implementing an organized preventive maintenance program directly affects the company's bottom line. Preventive maintenance processes and procedures allow for equipment inspection and maintenance to occur on a routine basis through a distinct scheduling process.
Catch potential failures before they happen, improve the life-cycle of parts, keep staff and equipment on the road and out off the shop. Equipment brought into the shop for larger and more extensive repairs means the equipment is not being utilized and neither is your staff – except the mechanics, of course!
REDUCE RISK AND LIABILITY. When a vehicle becomes unsafe due to lack of routine inspections and repairs, the fleet manager is saying to an employee it is OK to utilize this potentially hazardous equipment. Don't put employees and those around the equipment in harm's way.
Develop an Effective Preventive Maintenance Program…from the Start
Items contained in an effective PM program:
Task checklist
Established service intervals
Inspection results – from driver and mechanic
Scheduling system
Ability to analyze and monitor data
A properly maintained vehicle tends to provide the lowest operating cost. Poorly running equipment is prone to frequent breakdowns, higher expenses, operator downtime, and length to complete tasks greatly increase. Establish a program to prevent troublesome issues.
Getting Caught In A Vicious Cycle
STOP WORKING IN CIRCLES. When routine checks and procedures are missed, failures that were once preventable now occur. Emergency repairs dictate part and labor usage. Workloads increase, labor and equipment downtime occurs and budgets are instantly affected.
Once trapped in this cycle, it is hard to get out unless a change is made. Implement the correct fleet management software system to help break the cycle, cut the chaos, and get on the right track.
Equipment operators are the first line of defense when it comes to realizing issues with the product. An inspection program must be in place for the operator to note discrepancies and concerns with the equipment. Safety is first and foremost. Accountability is important and must be enforced to maintain the ebb and flow of work processes.
Know the Numbers
When trapped in the reactive maintenance cycle, expenditures are dramatically increased. Even though the fleet manager is generally not the company finance director, this person must know the numbers, especially the bottom line of the department's budget.
In your operation, do you know how much is spent on reactive maintenance vs. preventive maintenance? There is extreme value in knowing this. When budgets are immediately expensed, the fleet manager must obtain additional monies to balance the budget. HAVING A PLAN IN PLACE to prevent overspending on exuberant repairs make a manager's life a lot easier and puts them back on track to the job they were hired to do.
Deliver Value
Operating a preventive maintenance program speaks volumes about the fleet's professionalism, attention to detail, and ability to directly affect the bottom line. A PM program adds tremendous value to any shop's operation and is easy to implement.
Once a program is operational, customers see immediate results and benefits. When customers experience less equipment downtime, morale is increased. Scheduling becomes habit. Results are noticed. DON'T IGNORE THE IMPACT OF ROUTINE MAINTENANCE..
Yes, It's A Must
Implemented correctly, a preventive maintenance program allows companies to take advantage of effective use of resources to their fullest extent. Don't be reactive, be proactive. BECOME SUCCESSFUL. Your staff and equipment will thank you.
Let RTA show you how to implement the right fleet management software including the right PM program!
*Adjusted for inflation.
© 2016 RTA Fleet. All rights reserved. www.rtafleet.com